The Franklin Agricultural & Pastoral Society would like to invite you to make use of our beautiful facilities.
Set in quiet, park-like grounds, we have 28 fixed power sites and can accommodate larger numbers for special occasions.
We are affiliated with the New Zealand Motor Caravan Association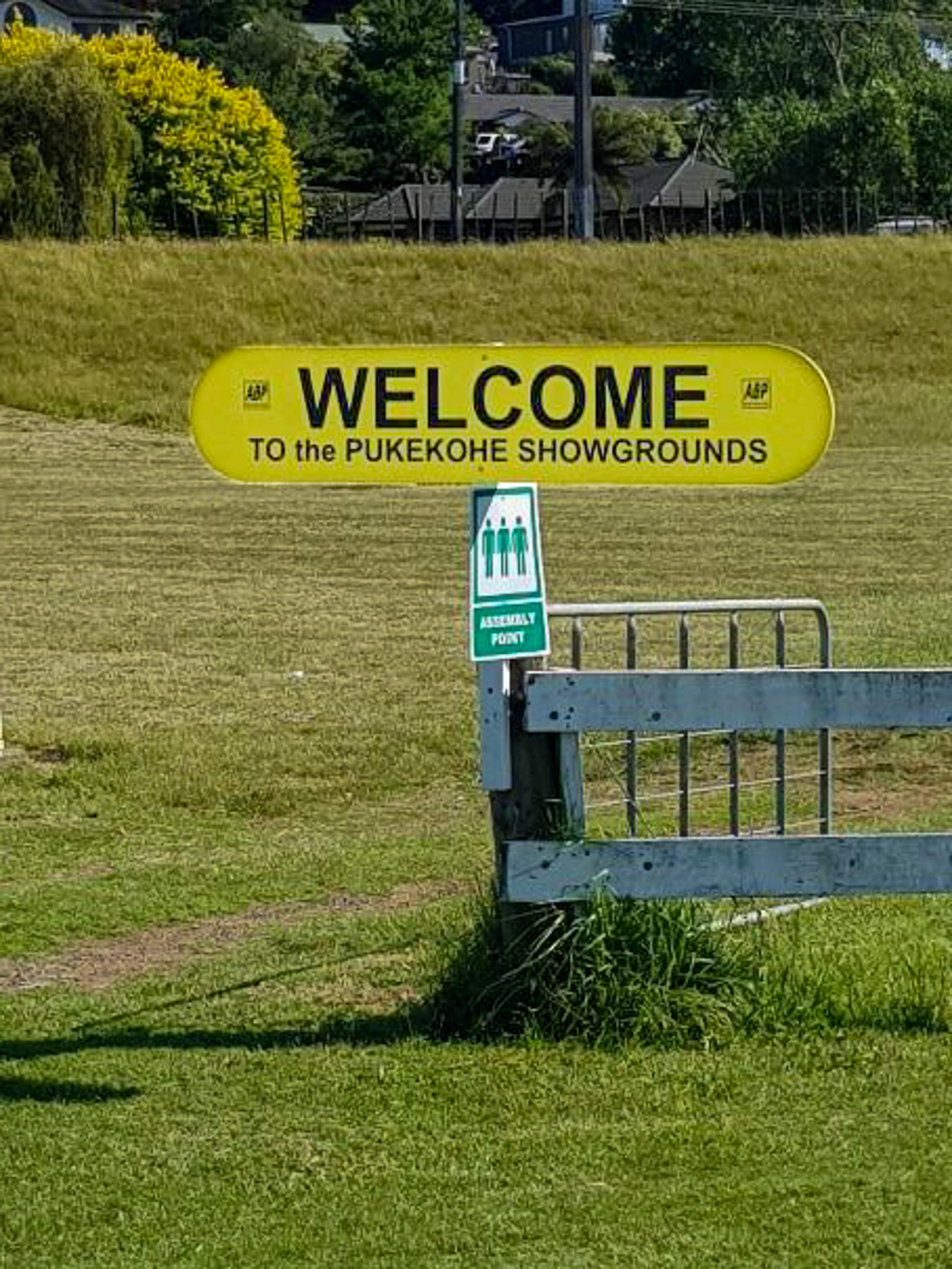 This means we can offer overnight Self Contained Motorhome Camping!
Price as at 1st January 2021:
$15 per night for Non-Powered Sites
$20 per night for Powered Sites
$3 per shower (honesty system)
For more information, please phone the office between 9am – 2pm Monday to Friday on 09 238 8773, or email accounts@pukekoheshowgrounds.co.nz.
If you visit us after hours, you are welcome to pay directly on line. Please use your surname and Accom as references and email us at accounts@pukekoheshowgrounds.co.nz to advise us of your stay and to confirm your payment. If you do require personal assitance, there are details and contact phone numbers on the office door.
Pets:
Pets are welcome. Please be mindful of children and stock on the grounds.
Owners must have full control over their dogs/pets at all times.
All dog poop must be collected and put into the rubbish bins supplied.
Dump Station:
We now offer a fully operational Dump Station at our campground for the exclusive use of our NZMCA campers.
The next nearest Dump Station is available for use at 71 Franklin Road, Pukekohe.